Gothenburg, Sweden
'A Scandinavian Christmas by the lake'
PHOTOGRAPHY, STORYTELLING & BRANDING RETREAT
DECEMBER 6TH-9TH 2018

€2.500
FOCUS
Throughout the workshop Sif Orellana will share her experiences and tool box with you on how she has managed to create, write and photograph twelve cookbooks, six of which have earned International awards. She will tell you about her workflow, teach you how to shoot evocative food & travel photos, capture the soul of a location, tell captivating visual stories, and learn and develop new skills to grow as a photographer. Kajsa will give you the opportunity to look into your business strategies and how to best align them with your brand.
It is our goal to inspire and help you to create your own visual identity and "personal voice" and we have created this workshop to share all our very best tips and tricks with you and load you with knowledge from the photographic and branding industry.
WHERE
Christmas is a magical time in Scandinavia and we will be spending it in a beautifully conserved and converted old cotton factory, Nääs Fabriker, situated on the side of lake Sävelången. On the cobble stone premises there are beautiful shops selling select interior design, local food, homemade bread and lots more. Across the lake is the Nääs Mansion, situated on a hill in pastoral surroundings and, heading in the other direction, the picturesque village Tollered. Gothenburg Airport is only a stones throw away - as is Gothenburg itself. See more of Nääs Fabriker here.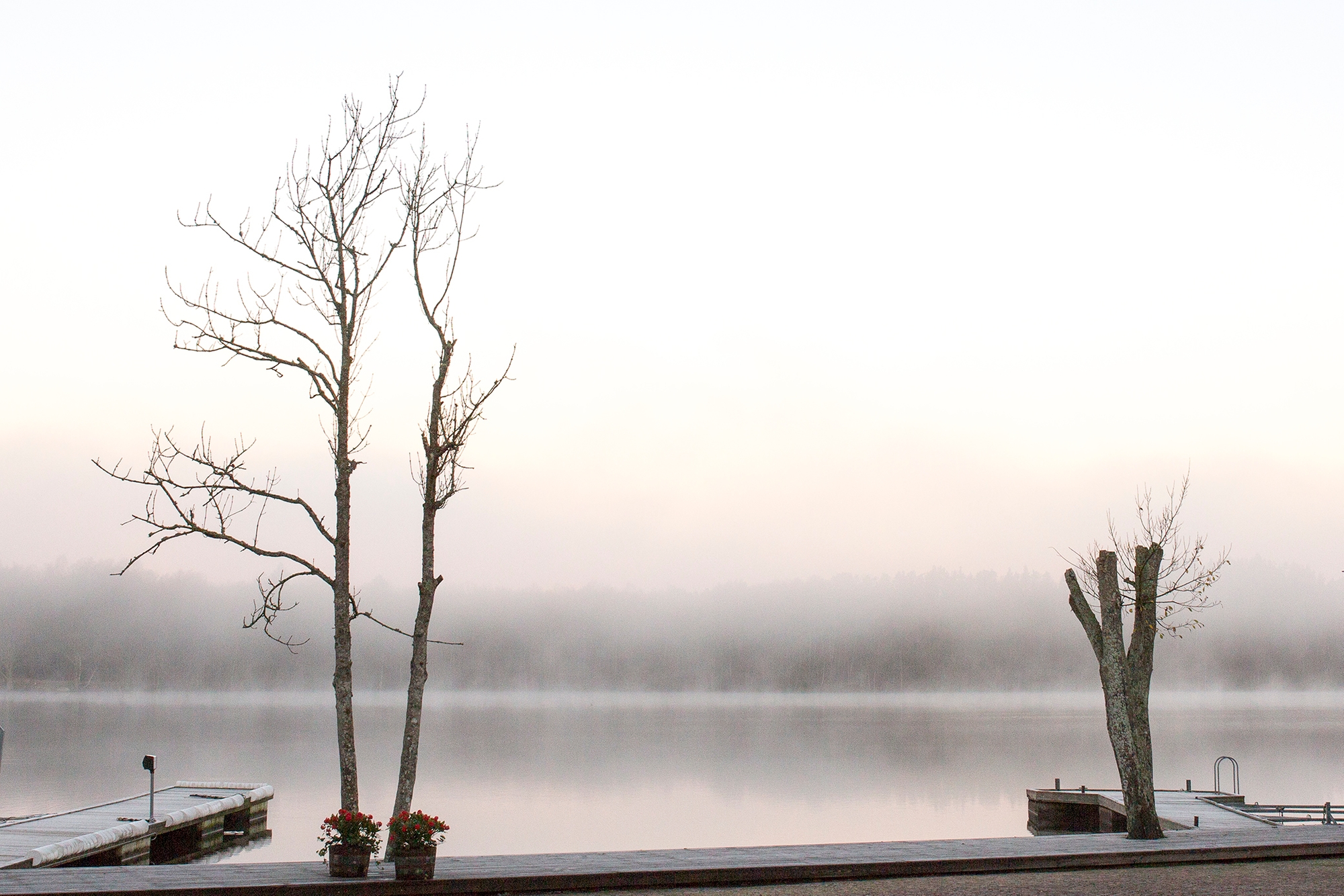 CLASSES AND ACTIVITIES
Throughout the retreat we will indulge in good food and drink, coffees and teas, sauna baths and a dip in the outdoor hot tub (unless you prefer a dip in the lake). Each day during the retreat we will have classes and training sessions, where Sif and Kajsa will share their experiences within the photographic industry as well as the branding business. We will take you through styling, expression, light, trends, composition, use of props and backgrounds, editing and camera techniques. Sif will give you all the tools needed to bring your visual storytelling and photography to a higher level and help you transitioning from passionate amateur to a heart-driven successful professional. In addition Kajsa will provide you with thoughtful exercises on how to align your business strategies with your brand. Please note that the itinerary may be due to small changes.
WHO
This course is aimed at anyone interested in food- and lifestyle photography, business development and branding - from the amateur bloggers to those looking to break into any industry on a professional basis, or even those who just love posting images of gorgeous food that they eat.
WELCOME LETTER & SECRET FACEBOOK GROUP
A couple of weeks prior to the workshop you will receive a welcome letter with more practival information, a list of participants and a detailed itinerary. You wil also be invited to become a member of a private 'A SCANDINAVIAN CHRISTMAS BY THE LAKE' Facebook group. Here you can communicate e.g. about sharing taxis from airport and other practicalities, post questions, ask for advice, share insights and personal goals, and we can upload the links, recommendations, tips and tricks, we share with you during the classes.
TEACHERS
Sif Orellana is a Danish born professional award winning cookbook writer (12 cookbooks), publisher, photographer and educator. Six of her cookbooks have been nominated for "Best in the World" by Gourmand World Cookbook Awards. She is the founder of Sisterhood Retreats, and the co-founder of the healthy, organically based deli, Greenilicious.

Kajsa Jeppson, based in Gothenburg, Skilled in Marketing Management, Digital Strategy, Market Planning, Branding, and with a demonstrated history of working in the management consulting industry. Strong entrepreneurship professional graduated from Reigate School of Art and Design/East Surrey College.
DETAIL
WHAT:
3 days of guided facilitation, hands-on training and in-depth instructions on lifestyle photography, visual storytelling and how to build a strong brand and business visual storytelling combined with exploration and delicious meals in Gothenburg.
WHEN:
December 6th-9th, 2018
The workshop begins on the 6th at 2 PM and ends on the 9th at 11 AM.

HOW TO GET THERE:
Nääs Fabriker is located 30 minutes by car from Landvetter Airport. There are also community trains from Gothenburg. Jump off at Floda and take the bus (number 561 and 533) to Tollered/Nääs Fabriker.

WHO:
People from all walks of life is welcome. Space is limited to 10-12 attendees.
PRICE:
€2.500
Prices listed are per person
INCLUDED:
This price is all inclusive lodging, workshop material, "Julklapp" (Swedish for "Christmas gift"), food, snacks and refreshments, while at the retreat.
NOT INCLUDED:
Travel costs (i.e. flights etc.), travel insurance (highly recommended), transportation from and to the airport/train station and meals/items/ activities bought when you're not with the group.
EQUIPMENT NEEDED:
You will need to bring your camera - whatever you normally shoot with is best. Some guests come with nothing but iPhones, others come with film cameras, yet others with point & shoots, and the majority with DSLRs. If you have space in your suitcase, it would also be a good idea to bring your laptop so that you can upload your photos and access lightroom.
Extra OPTION: book a one-2-one or a guided tour in gothenburg
If you would be interested in booking a 3-hours 'one-2-one' with Sif on Sunday October 9th 11M-2PM or 2PM-5PM after closing the retreat, you can book after first-come-first-served. Price €297.
You can also book a trip to visit the best interior shops in Gothenburg, with Kajsa. Price €120 (lunch and coffee included).
Please contact us for bookings.
Due to logistics, the people involved, the workshop is a non-refundable. So please register only if you know you can attend. However, we would be very happy to transfer your spot to someone else should you be unable to make it and know someone who will take your spot. In the unlikely case that we have to cancel the workshop, you would receive a complete refund of the workshop fee. We encourage you to have a valid travel insurance before embarking on the trip. More info about our terms and conditions can be found here.
"I'm speechless AND so thankful… It was wonderful, eye-opening THREE days for me. You are such a genuine and colorful person, and IT WAS SO generous OF YOU to share your experiences and skill sets with us."
I think that it was really good that I participated in this workshop to open up perspectives and possibilities in this time of transition. Your advice and recommendations are precious to me - they filled me with so much energy. I felt stuck when I came, but now I have found a light that gives me a sense of direction - thanks to your guidance. I know organizing workshops is a really hard thing, but you never looked tired and I respect you a lot. Again, thank you so much. I'm looking forward to our next gatherings. With lots of appreciation.
MINA USUI, JAPAN
"I
SIGNED UP FOR SIF'S WORKSHOP HOPING TO HONE MY VISUAL STORYTELLING TECHNIQUES...BUT I LEFT WITH SO MUCH MORE."
For me, the main benefits came when Sif shared the inside secrets of her incredible personal success story and from receiving invaluable individual feedback which she happily provided beyond workshop hours and even upon my return home! Importantly, she makes you feel comfortable instantly, no matter your photographic experience. Her down-to-earth approach helped participants to immediately gel well together which made the workshop fun.
Sif's style of communicating her visual storytelling knowledge is unique and made me feel truly connected and inspired. I returned home equipped with more tools and fully motivated to take action on my dreams.
I can't speak highly enough of Sif's workshops.
IVAN EBEJER, MALTA
"These days have been just magical! Thank you so much."
"I am so so looking forward to being surrounded by a this creativity and life once more. And have the chance to talk with you. There is something really special about the atmosphere you create during these retreats and they give fire to all ideas."
"AFTER SPENDING JUST A FEW DAYS TOGETHER AT A SCANDINAVIAN CHRISTMAS TALE RETREAT, A VERY SPECIAL BOND WAS CREATED BETWEEN EVERYONE IN OUR LOVELY GROUP."
It was such an honor to be a part of this creative bunch, made extra special by our lovely leader and teacher Sif. Her passion and ability to inspire, her big heart and kind words, her empathy and unlimited generosity are so precious and inspiring that we were all in awe. I came back home with a full heart and lots of new friends. It was unforgettable! Thank you Sif for bringing us all together and sharing your hearts and wisdom!"
KARMEN KODA, PARIS
"I have been full of peace and happiness ever since."
Thank you for an amazing retreat and learning experience.

LOUISE GRANHOF JUHL, DENMARK
"I strongly recommend joining Sif Orellana in any upcoming retreat. She shares her talent, but, more importantly, her wisdom! "
You might not know but you cannot really live happily without it!
"I AM STILL IN SOME KIND OF EUPHORIA AFTER MY RETREAT WITH SIF ORELLANA."
Thank you so much for being the most inspiring, caring and warm person I have met in a long time, Sif. I will always be grateful for this retreat.
NETTAN DAHLQUIST. NORWAY