PARIS
'HOW TO CREATE AN AWARD-WINNING COOKBOOK'
SOLD OUT
3-DAY WORKSHOP
JUNE 6TH-8TH 2018
If you have always dreamed of creating your very own cookbook, and wondered how to break into the publishing industries, this workshop may be for you.
In this workshop you'll be fueled with all the tools, knowledge and insights you need to finally live your dream of being a cookbook writer. You'll get a unique chance to learn from not just one, but two experienced cookbook writers, who have both earned International awards for their numerous cookbooks: Paris-based colleague, Sandra Mahut, and yours truly (Sif Orellana).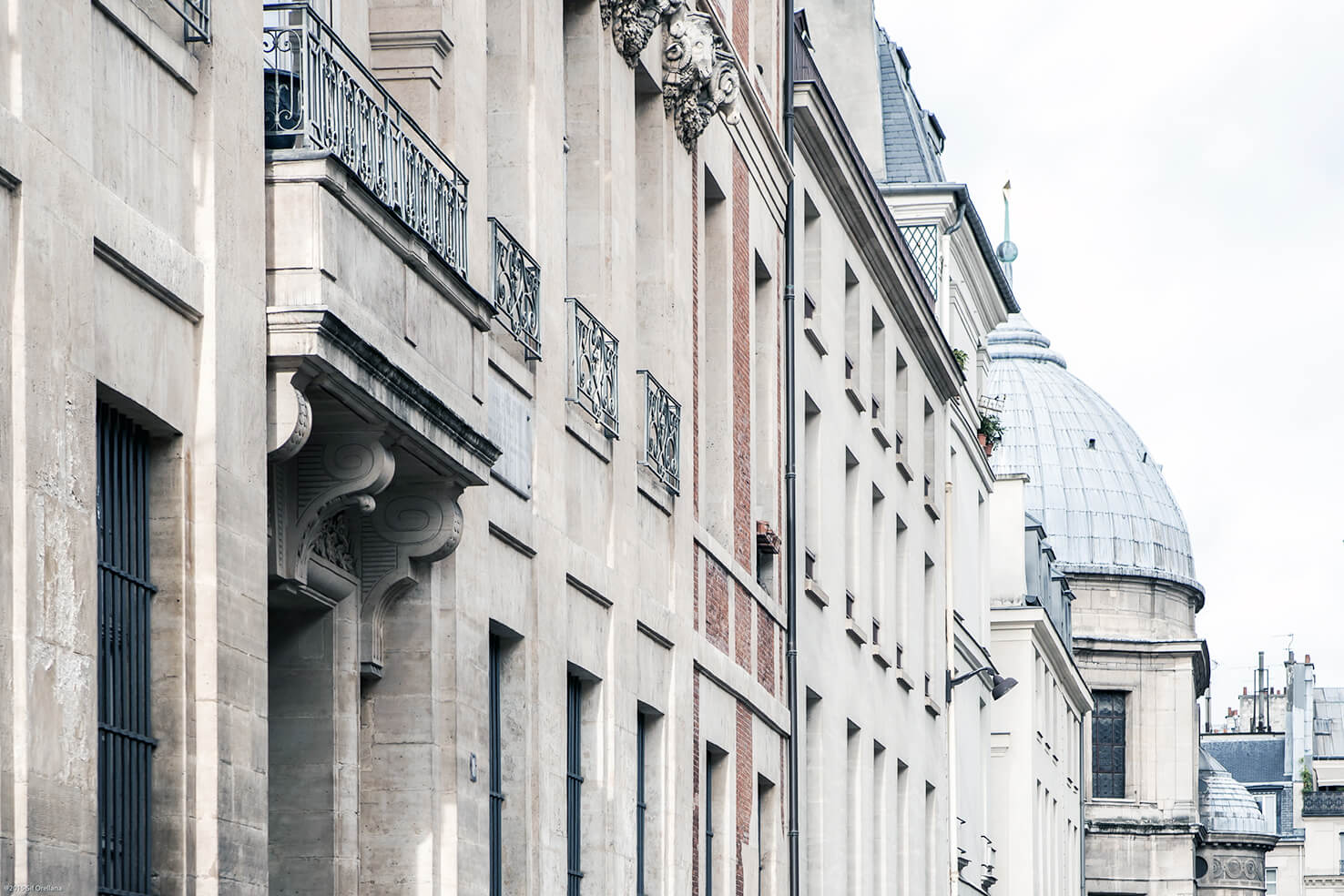 All classes, workshop material, meals, tours and transportation during the active teaching time of the workshop is included.
The nearest major airport is Orly, about 30 minutes to the center of Paris by car.
Prices listed are per person.
Space is limited to 8-10 attendees.
The workshop begins on the 3rd at 10 AM and ends on the 5th at 5 PM in the heart of Paris. The teaching sessions will take place in a authentic light filled Parisian apartment located in the heart of the city.
Please bring your laptop, your mirrorless, DSLR and/or your iphone.
A few weeks prior to the retreat you will receive a detailed itinerary and you wil be invited to become a member of our private 'How to Create an Award-winning Cookbook' Facebook group. Here you can communicate e.g. about sharing taxis from airport and other practicalities, post questions, ask for advice, share insights and personal goals, and I can upload the links, recommendations, tips and tricks, I share with you during the classes. In this group we'll also share insider's tips and tricks with you in terms of where to stay, eat and shop if you plan to stay longer in Paris.
Don't hesitate to contact us if you have any questions.
In June 2018, when the sun rises and ribbons of golden light is casted over Paris' iconic rooftops, we'll meet up in the City of Love to spend three inspiration-packed, intimate and intense workshop days around cookbook creation in all its exciting facets.
Getting a tasty meal on the table is just one of numerous reasons people buy cookbooks. In 'How to create an award-winning cookbook' workshop, you'll learn about all the reasons people invest in cookbooks, and how to make your concept commercially viable, sharpen and clarify your concept, refine your mission and message, and learn how to do a competitive analysis for your book.
Bestselling cookbooks aren't just collections of recipes — they're are treasure troves of experience, stories, and love all rolled into one. Whether comprehensive books of instruction like Julia Child's 'Mastering the Art of French Cooking', or a highly personal collection of your great grandmother's most treasured hand-me-down recipes, if you intend to publish a cookbook for public sale, you need to know the secrets behind telling recipe headnotes that reflect your unique voice, and the tone of your cookbook, organizing your content, and bringing something new to the potluck.
Throughout this inspiration-packed workshop Sandra and Sif will invite you behind-the-scenes, and share their most successful secret tools, tips and tricks about the entire process of creating award-winning cookbooks - right from conceptualising to brainstorming the title, researching, organizing the content, defining the style, recipe testing, prop sourcing, photography, workflow etc. We'll provide you with valuable insight and advices on how to choose the focus or theme of your cookbook, find your niche, narrow the scope of your cookbook, create a rough outline of the contents, write and present the recipes and ingredient lists, take photographs of the food, write engaging recipe headnotes, tell plated stories and a whole lot more. During the workshop we will also let you in on how to write a book proposal that stands out and catches the attention of a publisher, how to find an agent, and contact a publisher?
Through hands-on assignments of different kinds across the three workshop days, you will learn about our workflow and our process from how we develop a vague idea for a cookbook until we stand with the finished cookbook in our hands. We will share our stories and experiences transitioning from passionate amateurs to heart-driven professional, award-winning authors.
GATHERINGS &
EXPLORATION OF PARIS
With days packed full of inspiring instruction and hands-on assignments; evenings will focus on the simple joys of gathering, sharing delicious French meals at some of the most inspiring bistros in Paris, including a farewell dinner at surprise location, one of favorite hang-outs in Paris. This will be a time to relax, laugh, network and share ideas, projects and dreams with new friends and colleagues from all over the world.
Around noon each day we will break for a stroll to explore the city and lunch in handpicked French cafes, we dream about introducing you to. We'll invite you on special insider's tours of Paris, and show you some of our most cherished nooks and corners of Paris, that will for sure nurture your soul and make your creative juices flow.

Sandra has lived and worked in Paris as a stylist for over 10 years, so her experience as a local is a real bonus, and Sif has lived in Paris as a young woman and has visited the city 2-3 times each year ever since.
You will need to bring your laptop, and if you want to capture all the delicious food and beautiful places we visit, we will highly recommend you to also bring your camera or iPhone.
This workshop is structured for everyone who dream of creating a cookbook - food lovers, nutritionists, recipe developers, food bloggers, cooks, stylists, writers, makers, and other types of creatives, ready and determined to create a cookbook and want professional and a step-by-step plan to succeed. We welcome all levels and breeds of creatives. Participants from all walks of life levels are welcome!
* All classes and assignments
* All teaching material
* All meals during the active teaching time of the workshop (2 x breakfast, 3 x lunch, 2 x dinner)
* Special tailored inspirational tours of Paris
* Snacks & refreshments
* Transportation between our various activities during the day
* Goodiebag
* Your airline tickets, taxes & baggage fee
* Travel insurance
* Meals/items/activities bought when you're not with the group
"I have been full of peace and happiness ever since."
Thank you for an amazing retreat and learning experience.

LOUISE GRANHOF JUHL, DENMARK
"These days have been just magical! Thank you so much."
"I
SIGNED UP FOR SIF'S WORKSHOP HOPING TO HONE MY VISUAL STORYTELLING TECHNIQUES...BUT I LEFT WITH SO MUCH MORE."
For me, the main benefits came when Sif shared the inside secrets of her incredible personal success story and from receiving invaluable individual feedback which she happily provided beyond workshop hours and even upon my return home! Importantly, she makes you feel comfortable instantly, no matter your photographic experience. Her down-to-earth approach helped participants to immediately gel well together which made the workshop fun.
Sif's style of communicating her visual storytelling knowledge is unique and made me feel truly connected and inspired. I returned home equipped with more tools and fully motivated to take action on my dreams.
I can't speak highly enough of Sif's workshops.
IVAN EBEJER, MALTA
"AFTER SPENDING JUST A FEW DAYS TOGETHER AT A SCANDINAVIAN CHRISTMAS TALE RETREAT, A VERY SPECIAL BOND WAS CREATED BETWEEN EVERYONE IN OUR LOVELY GROUP."
It was such an honor to be a part of this creative bunch, made extra special by our lovely leader and teacher Sif. Her passion and ability to inspire, her big heart and kind words, her empathy and unlimited generosity are so precious and inspiring that we were all in awe. I came back home with a full heart and lots of new friends. It was unforgettable! Thank you Sif for bringing us all together and sharing your hearts and wisdom!"
KARMEN KODA, PARIS
"I strongly recommend joining Sif Orellana in any upcoming retreat. She shares her talent, but, more importantly, her wisdom! "
You might not know but you cannot really live happily without it!
"I AM STILL IN SOME KIND OF EUPHORIA AFTER MY RETREAT WITH SIF ORELLANA."
Thank you so much for being the most inspiring, caring and warm person I have met in a long time, Sif. I will always be grateful for this retreat.
NETTAN DAHLQUIST. NORWAY
Due to logistics, the people involved, this is a non-refundable retreat, so please register only if you know you can attend. However, we´d happily transfer your spot to someone else should you be unable to make it and know someone who will take your spot. In the unlikely case that we have to cancel the workshop, you would receive a complete refund of the retreat fee. We encourage you to have a valid travel insurance before embarking on the trip. More info about our terms and conditions can be found here.
BUY 2 WORKSHOPS -
ACHIEVE A DISCOUNT
If you dream about learning how to cook the most delicious, nutrient-dense food, being introduced to the coolest healthy eateries of Paris, and enhancing your food styling and photography skills PLUSachieving all the insider's knowledge, tools and tricks you can dream of in terms of writing an award-worthy cookbook, then we will recommend you to sign up for both of our inspiration-packed June workshops in Paris and achieve a special discount of €200 in total.
Workshop 1:
June 3rd-5th: 'Healthy Cooking, Food-styling & Photography' (read more here)
Workshop 2:
June 6th-8th: 'How to Create an Award-winning Cookbook"
Price for 1 workshop: €1.395,00. Total price for both workshops: €2.790. Your price €2.590
 
We can't wait to welcome you...
... on this inspiration-packed journey, where you will meet with like-minded people with the same passion for healthy cooking, delicious culinary experiences, creative processes, visual storytelling, and food photography as you.